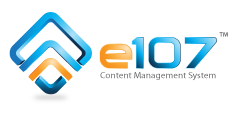 ---
News Item: Desert Crisis Olympics!
(Category: Website News)
Posted by NeoE
Wednesday 15 July 2009 - 06:07:30






The sporting event of the Summer is here!



Do you think you've got what it takes to compete in the Desert Crisis Olympics? Then visit this thread, sign up, and GET TRAINING!

The DC Olympics is essentially a skill-based tournament where players can compete in various games, including deathmatch, melee-only, cap-maps, and much more! There will also be a variety of 1v1 games and team games, so whether you like going solo or prefer teamwork, the DC Olympics will have a game for you!

Just visit this thread to read all about it!


---
This news item is from Desert Crisis
( http://desertcrisis.net/news.php?extend.10 )
Render time: 0.0808 sec, 0.0133 of that for queries.