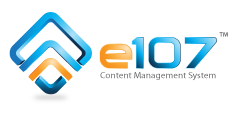 ---
News Item: OMG! New maps!
(Category: Website News)
Posted by Bo0m!
Thursday 20 August 2009 - 20:46:09

Thanks to Loki we now have 7 new maps added to our database! They are:


dc_cruiser
dc_desertedge
dc_melee3k
dc_melee-area
dc_oasis
dc_steel
dc_tech



In addition to these new maps, the following map downloads have been updated: dc_annopus, dc_assault, dc_assaultdepot, dc_bloodsport, dc_boomtown, dc_Cult, dc_depot, dc_fall, dc_ghostship, dc_hellfiret2, dc_kamik, dc_melee2k, dc_meleearena, dc_steelrain, dc_x-Fade, and foe_dm. Nothing major, just updated resource files have been included with the maps. Another thing to note is that dc_kingtown, dc_lanparty, dc_meleeless, dc_shafted, and water1 from the "Custom Adventure 2: Crap Edition" map pack have been placed up for separate download and now also include updated resource files.

Lastly, the main map pack found at http://desertcrisis.net/download.php?view.44 has been updated with everything. For those of you who are lazy, simply download the giant map pack and extract it to your Desert Crisis folder.

That's all for now, keep a look out for a new Custom Map Adventure in the near future!


---
This news item is from Desert Crisis
( http://desertcrisis.net/news.php?extend.11 )
Render time: 0.6777 sec, 0.0069 of that for queries.