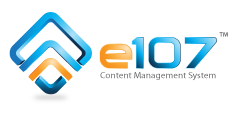 ---
News Item: New DC Play Time!
(Category: Website News)
Posted by NeoE
Monday 01 March 2010 - 08:04:30

The recent Sunday games have been some of the best in recent memory, but unfortunately 9pm GMT just before the start of the working week isn't feasible for everyone. Because of this, we've decided to try out a SECOND WEEKLY GAME at Wednesday 7pm GMT. Please note that the Sunday game will continue as normal so don't panic if you can't make Wednesday or simply prefer playing at the weekend.

In somewhat related news I just wanted to say a massive THANK YOU to everyone in the community for the great turnout we've been having recently. I've seen lots of new players return to the game in the last couple of weeks and there have been several sporadic mid-week games starting, which is great. Keep it up everyone!


---
This news item is from Desert Crisis
( http://desertcrisis.net/news.php?extend.14 )
Render time: 0.0200 sec, 0.0112 of that for queries.