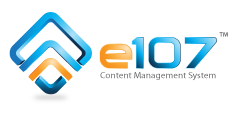 ---
News Item: Maps added!
(Category: Desert Crisis News)
Posted by Bo0m!
Monday 29 December 2008 - 01:20:53

26 maps have been added to the download section! They are:



dc_annopus
dc_arena
dc_assault
dc_assaultdepot
dc_aztec
dc_bloodsport
dc_boomtown
dc_bulletproof
dc_cerebrum
dc_countryside2
dc_ctf_hellfire
dc_desertcity
dc_dusk
dc_ghostship
dc_grav
dc_gravruin
dc_legoland
dc_melee2k
dc_meleearena
dc_mine
dc_sandtorn2
dc_sideway
dc_snipecity
dc_steelrain
dc_subzero
dc_village2



There are also three other maps posted in the forums that are missing a few resources, check them out as well!


---
This news item is from Desert Crisis
( http://desertcrisis.net/news.php?extend.4 )
Render time: 0.1528 sec, 0.0133 of that for queries.