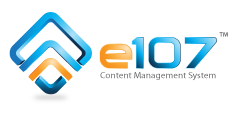 ---
News Item: New servers = DONATION TIME!
(Category: Desert Crisis News)
Posted by NeoE
Saturday 06 June 2009 - 18:06:37

Compy recently purchased two shiny new [NK] servers for us to play on, and to keep these nice, relatively lag-free servers going we all need to start making donations. Now I know some of you might not want or might not be able to donate, but we only need five or more players to donate $5 or more a month to keep things going, and let's be honest guys, $5 a month is hardly breaking the bank.

To read more about the servers and to see a list of who's donated, check out Compy's post here.

To donate, click here.

A big thanks to everyone who's already donated!


---
This news item is from Desert Crisis
( http://desertcrisis.net/news.php?extend.7 )
Render time: 0.0200 sec, 0.0100 of that for queries.