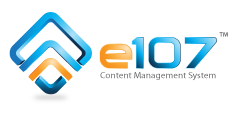 ---
News Item: New map pack!
(Category: Website News)
Posted by NeoE
Monday 08 June 2009 - 16:28:32

I have created a map pack containing the five new DC maps made for the second Custom Map Adventure, which includes:



DC_KINGTOWN by KIRBY




DC_LANPARTY by NEO-EGYPTIAN




DC_MELEELESS by DOOMEDNESS




DC_SHAFTED by KALLO MAHTAR




WATER1 by THE CROWBAR GOD



The pack includes a handy readme which explains how to install everything and also gives you a little breakdown of the maps included. To read more about the second Custom Map Adventure, go here.

Go download the pack here!


---
This news item is from Desert Crisis
( http://desertcrisis.net/news.php?extend.8 )
Render time: 0.0484 sec, 0.0046 of that for queries.