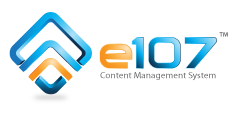 ---
News Item: Steam Problems
(Category: Desert Crisis News)
Posted by NeoE
Saturday 27 June 2009 - 16:18:18

Some of you have noticed that the recent Steam update has caused a few problems for Half Life 1 mods, specifically that you are now unable to search for 3rd-party mod servers.

If you're new to Desert Crisis and haven't been able to find servers, add these to your favourites or click on them to join automatically:

14-man, EU [NK] Server
212.187.209.50:27015

32-man, US [NK] Server
68.83.164.195:27020



CLICK ABOVE TO PLAY!



Hopefully Valve will do something to remedy this, I'll keep you updated as things progress.

UPDATE: This has been fixed in a recent Steam update, so let's get back to playing DC!


---
This news item is from Desert Crisis
( http://desertcrisis.net/news.php?extend.9 )
Render time: 0.0400 sec, 0.0078 of that for queries.